A Safe, Supportive, and
Structured Group Home for the Youth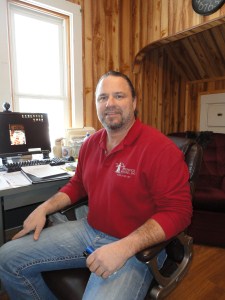 Prentice House, Inc. had its first group home licensed by the Wisconsin Department of Health and Family Services in 1992. Beginning with the vision of Founder and President Mike Turgeon, MS LPC LSW, Prentice House Inc. provides a safe, supportive, and structured environment for adolescent males to reach a greater potential of emotional and social growth in a family like atmosphere.
Over the years we have refined our approach to meet that vision most effectively. With three licensed group homes, On Site School, Aftercare Program, and implementing Individualized Treatment Plans, we have been able to continue to meet the demand for this service effectively and professionally.
Prentice House, Inc. has maintained a dedicated core staff that believes change is possible for these young men.  Through building trusting relationships and meaningful bonds they can perform to a higher set of expectations. Our staff strive to provide every opportunity for these young men to succeed while maintaining professional, supportive, genuine, and empathetic interactions with each client.
Our staff members bring over 100 years of experience working progressively with adolescent males. We take pride in working effectively at coordinating integrated services to provide the most comprehensive care while laying the foundation for success in each individual client. We continually meet the new demands and challenges that present themselves over time by being proactive and maintaining the vision of providing a safe environment to promote healthy lifelong change.
Located in northern Wisconsin, among the beautiful backdrop of Lake Superior and the Chequamegon-Nicolet National Forest, Prentice House residents have ample opportunities to take advantage of the abundant recreational activities available. Our staff members share their passion for living in this area with the residents by providing exposure and opportunity for these young men to develop healthy lifestyle habits.